When looking for a sofa you have to take into mind it's surroundings, whether you are decorating the room around the sofa or looking for the perfect kind of sofa to fit the room's décor. At Sofas & Stuff we can accommodate to your needs as all of our sofas can be designed in thousands of different fabrics, but currently we are in love with our range of yellow fabrics and leathers.
The New Year has bought a few gorgeous trends for our homes, and one of those is exotic print. Now with the yellow theme in mind we have chosen to inspire you with our Liberty collection. Our Petworth sofa looks absolutely beautiful in Liberty Fresco Citrus; the yellow shines through whilst the pinks and greens of the exotic floral print gives the sofa a sophisticated yet exciting look. We think this sofa would match perfectly in a neutral styled room, with some accessories to bring out the colours!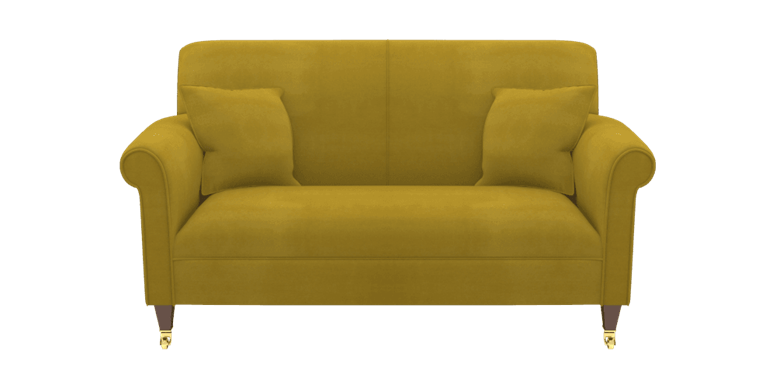 Another trend that has been embraced this year in home décor is big splashes of colour, and what better way to make a sofa statement than with our Petworth sofa in Wattle Velvet. We think this sofa will look great in any room, but especially in a large bedroom! The bold colour in a bedroom could be just what you need to make it a little brighter and exciting, and we all need a sofa to try all of our shoes on with!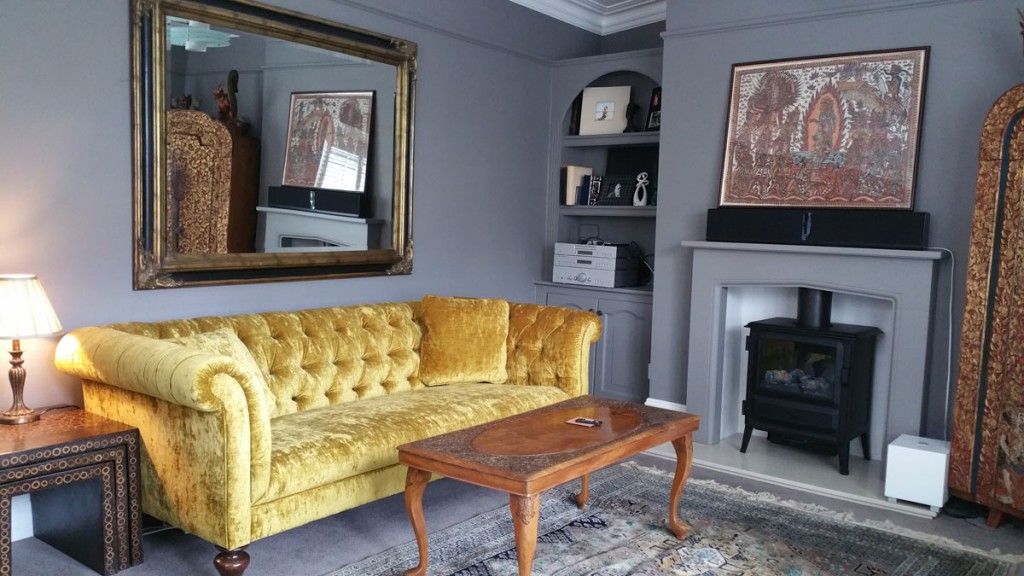 At Sofas & Stuff we love it when our customers send in photos of their new sofas in their home. Here is one of our very happy customers with their new Camden sofa in J Brown Modena Brass! We love the style of this room as a whole; the very pale tone of the blue and the rustic wooden accessories compliment the sofa and give the room a very inviting yet thrilling atmosphere.
What do you think of yellow sofas? We think they're stunning and help add that bit of colour that your home may be in need of! Looking for more inspiration? Why not have a look at our recent blog posts or our Instagram, Pinterest and Houzz pages? Leave us a comment to tell us what you think of our yellow sofas!